I have a scene thatís has rendered nice in v2010. But since I moved to v2012 all my materials are rendering black. Iíve relinked them, still no correct render.
Strange thing is that I see the materials with hardware texturing on and that they render with the Maya Software renderer.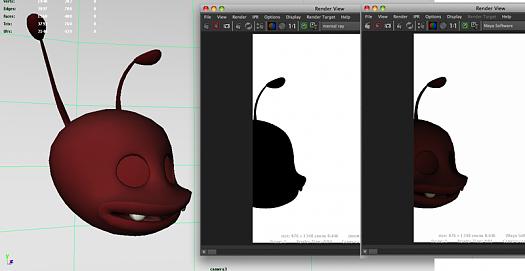 You can download the file here to check things out.
http://dl.dropbox.com/u/19522505/Area/Ant.zip
(I had to strip the file due copyright issues - I hope I didnít erased to much)
I can send the complete file if needed. Please mail me.
waldo3d at hotmail com
Iím a beginner, so bear with me. I hope itís a stupid thing ;-)
Thx for the help on this!
Waldo