Starting Human Body
Ok so I have started collecting
ideas for the human part now. Some of the great ref I have been looking at ....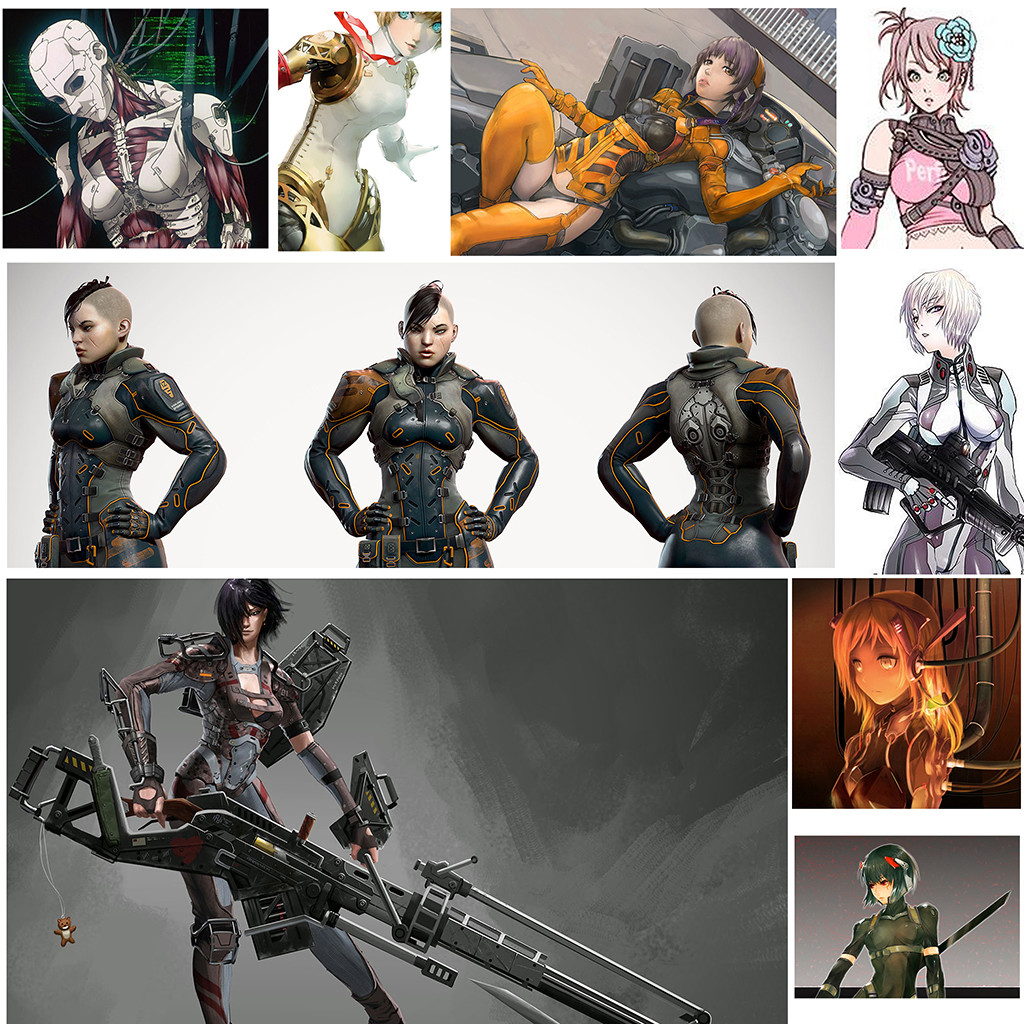 And I have broken her down to this main images I am going for .....
1. Going for much more real head than the cartoon look of the concept.
2. Love the look for this for the helmet - minus the face mask.
3. I think these shoulders would work well to match the concept.
4. Perfect ref for the left hand.
5. Loving this look for the mid section, but may cover the beasts with more the look for image 3.
6. I am toying with the idea of giving her a robot eye as she is supposed to be a sniper.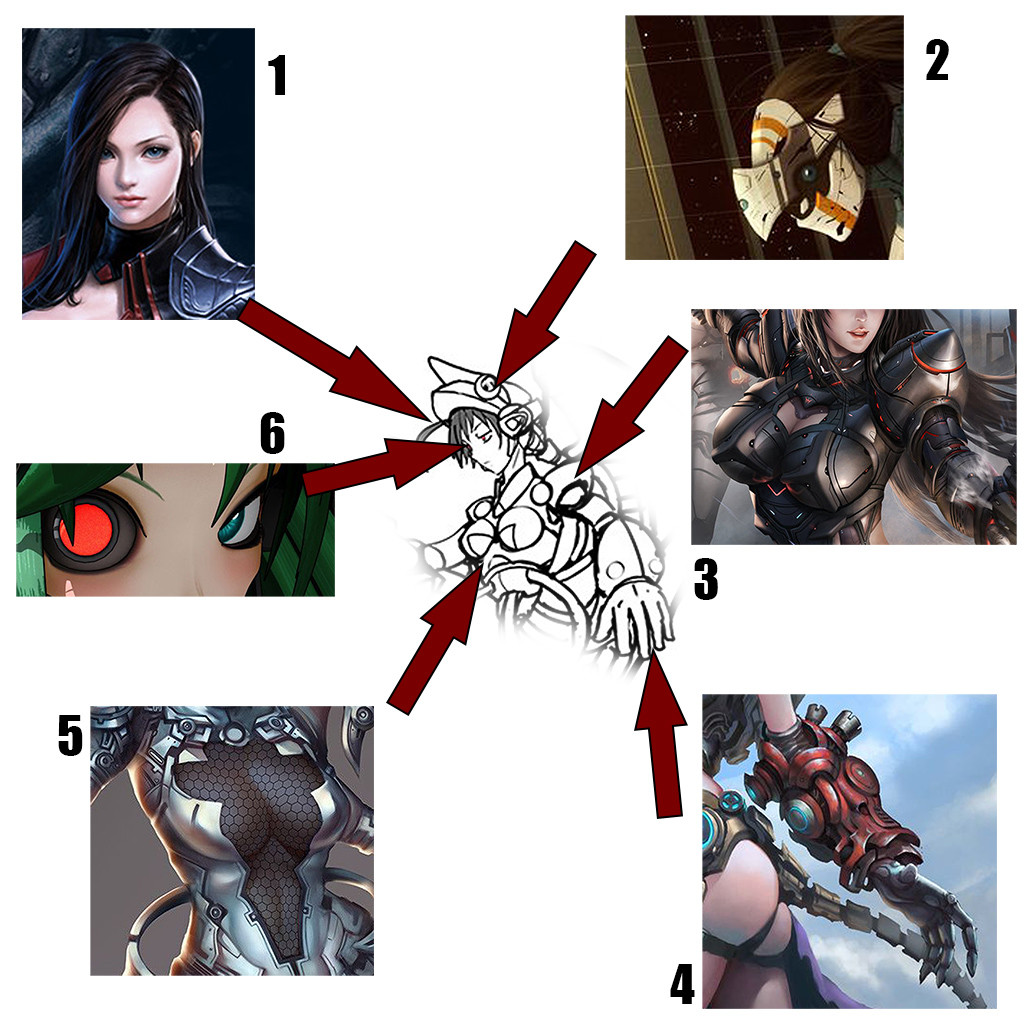 Although I am starting to feel a little bit of a prev with all these breast shots - but the concept does not give me a lot to play with.