I'll swallow my pride -- I do all of my modelling in Rhino -- and lately it seems that a bunch of my models have bad faces when they show up in Maya. Personally, I think its with the smoothing groups but I'll let you guys look at it.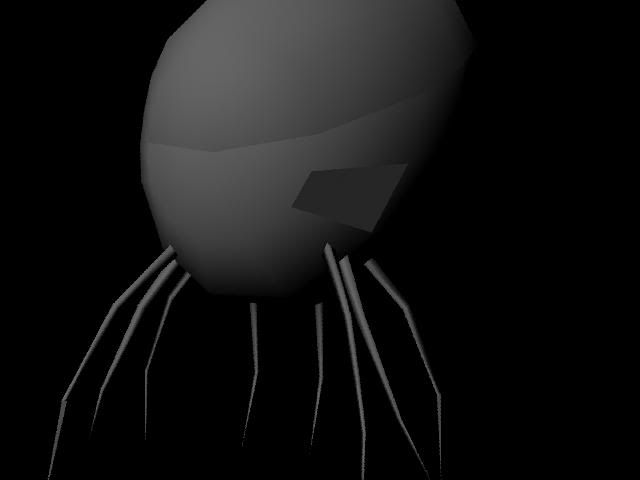 Not a clue personally, any help?
Yes -- its supposed to be a low-poly remodel of the flood from Halo.
Also may want to note the bad polygon on the leg in the lower left aswell...