i am new to maya and i'm experiencing this problem right now:
after importing the image planes, whenever i use the front and side views, i have two problems:
1. I can't see the x and y axis lines. They're covered by the image planes. I'll show you the picture.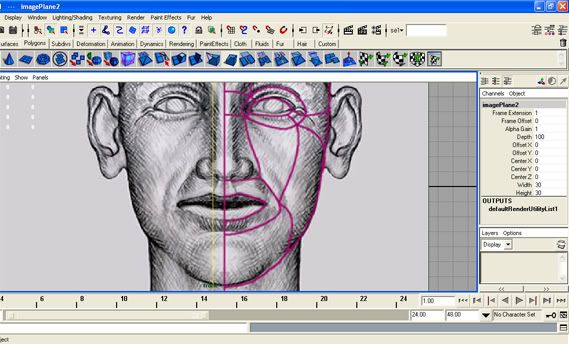 2. It becomes very slow. Unlike the one in perspective view. I tried to use Windows > Hypershade, and it doesn't help either. Any help here?
Oh. And I'm using ATI Radeon 9600 Xtreme.
Any help would be much appreciated