Get this high-quality Maya head model of a fat man for free. The mesh is fully quaded, comes with 4K handpainted textures of human skin, and is yours to do use for anything educational you like.
You could use it as a base mesh for some high-res sculpting in ZBrush, or to practise some shading and lighting in Maya. As the mesh has nice edge loops that will deform well, it's a good reference for how to model facial topology for animation.
Big thanks to Jay Edwards, Senior Modeler at Framestore and an Instructor at SimplyMaya, for taking the time to make it.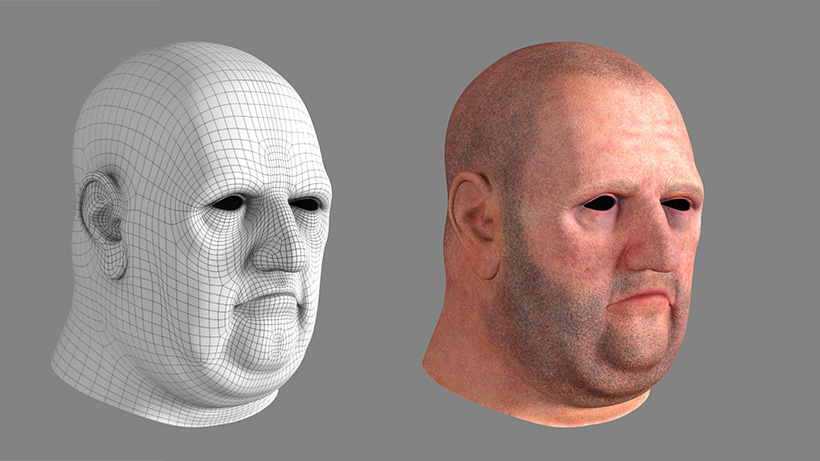 Click here to download the Maya model and textures.
Got questions about the mesh? Post them here.