The Blender Institute has released a stunning three minute teaser for their upcoming feature film Agent 327: Operation Barbershop, based on the comics by Dutch artist Martin Lodewijk. A number of award-winning shorts have already been created in open-source Blender, which is the world's most widely used animation software and was downloaded six million times in 2016 alone. The Blender Institute is now aiming to make the worlds first international major animated feature entirely in open-source software.
Agent 327 was created by a core team of ten artists and developers over the course of a year. For look development the character designs were done in open-source 2D painting software Krita, with the models created in Blender and textured in GIMP. Everything was rendered in Cycles, Blender's physically-based render engine. It had a €300,000 budget, which was raised through the Blender Cloud, the Institute's crowdfunding platform.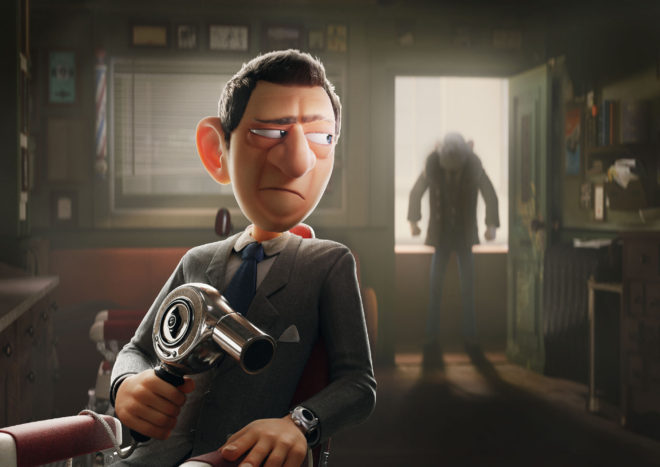 For the feauture a new division, Blender Animation Studios, has been created. They aim to recruit a team of 80 artists and developers to work on the project, which has a proposed budget of €14 million. "Blender Animation Studio is devoted to producing feature animation with world-class visuals and storytelling, created entirely in free and open-source software," says founder and producer Ton Roosendaal, "We've proved that Blender can create stunning short films. Now we aim to create stunning features, while building and sharing a free software production pipeline."
Since its foundation in 2007, Blender Institute has created eight animated shorts using only open-source software, with Cosmos Laundromat winning the Jury Prize at SIGGRAPH in 2015.