Transforming is a unique exhibition that's on this month at the Fine Art Society in London, where MPC has worked together with the artists Rob and Nick Carter to make audiences re-engage with the old masters. On display are six groundbreaking artworks, four animated digital paintings that come to life before the viewers eyes, and two bronze sculptures created through a complex 3D modeling and printing process.
The exhibition is branching into a new genre in the world of art with the focus around the piece "Transforming Still Life Painting", which is an animated time-lapse sequence running over a three hour period. Created last year it is the first digital still life ever produced in this way, based on an original painting from 1618 by Dutch painter Ambrosius Bosschaert the Elder.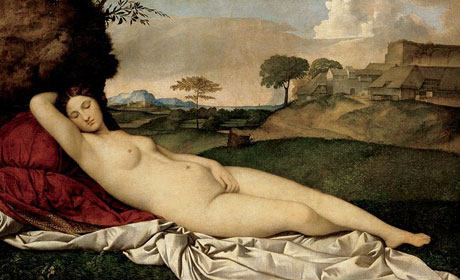 "From creating the most complicated bronze in the world, to an intense study of anatomical decomposition, the pieces are a result of meticulous research, thousands of hours of work and a fantastic artistic collaboration", said Jake Mengers, Creative Director at MPC.
Tasked with creating a 24 hour cycle in the life of a flower bouquet, thousands of hours of nature footage and time lapses of the flowers in the original painting were studied. Every single component had to be modeled and rigged before animation, the textures were projected straight onto the polygonal mesh from the camera as the piece is seen from a single perspective.
When the flowers didn't move in the original painting, they had to be removed from the digital replica one by one and the space behind them painted in with new background created by the team at MPC. The time lapse style of the flowers opening and closing was animated in Maya and the animation was then extrapolated into a longer time frame, keeping all the detail of the tiny movement but over a more realistic time frame.
Once the flower animation was complete little animals such as snails and caterpillars eating leaves, as well as flies, ladybirds and butterflies were added to the composition. In total 45 minutes of creature animation was integrated into the three hour piece, all creatures were heavily researched through books and video footage to be made as realistic as possible before being individually modeled, rigged, animated and integrated into the painting, with the textures done in a style that fitted with the painting.
Even the water in the vase was animated, and subtle effects such as little dew drops at dawn and mist in the background landscape were added. The final piece took longer than a full animated feature film to render.