How did Medi-Mation begin? Can you tell us a bit about the studio and how you've progressed?
After running the Digital Media Department for 5 or so years, I had ended up more managerial and less hands on which I really began to miss. The work was also becoming more run of the mill and samey so I thought it would be brave but worthwhile decision to go it alone and see what else was out there.
So in 2006 I started Medi-Mation and immediately picked up a very interesting project creating the 3D illustrations and animations for a new anatomy book (with DVD-ROM) for Dorling Kindersley, it ultimately become one of their biggest ever selling adult reference titles in the US and the rest is history ;)
Certainly that title helped forge our reputation and led to the opening of many doors and enquiries. We now work with a huge range of clients including pharmaceutical companies, healthcare agencies, museums, publishers, television production companies, doctors and other blue chip companies. It's really this range of clients and the variety of work we do which keeps us interested and excited and makes the decision to start Medi-Mation one of my best!
In terms of projects we have done; books, 360 degree immersive projection animations, Stereoscopic 3D animations, TV shows, iPad apps, healthcare awareness illustrations and videos, promotional animations, illustrations for fitness training, newspaper and magazine editorial illustrations and pretty much anything where we can use the types of visuals we produce.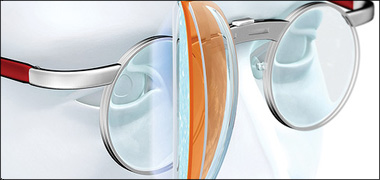 What's the most difficult part about starting your own studio?
We were very lucky in that we picked up the big 8 month project straight away which allowed that ever important cashflow to begin and made us 'learn the ropes' of running a studio on the fly which is often the best way...though not the most organised. Now on a day to day it's more about keeping a balance of looking for new projects, managing and working on existing ones, PR, marketing, training etc.
Running the company certainly keeps me hands on everything which I really love – though there really aren't enough hours in the day! Luckily the team who deal with the nuts and bolts of getting projects completed are all brilliant and rarely cause me any headaches or sleepless nights!
What kind of software do you use and what's the most important software requirement for you?
For the bulk of our work, our core application is 3D Studio Max but now ZBrush has firmly established itself in our pipeline for model building and texturing. We use Brazil r/s for rendering and Combustion and After Effects for compositing work.
At this point in the evolution of 3D software – they pretty much all do what you want to do and really new features can speed things up but are often not applicable to all markets and industries.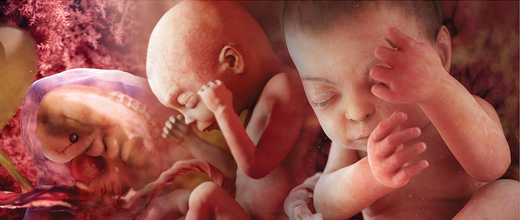 So for us we just like software that is stable and quick, that's why we often end up using version that may be a couple of iterations old just so we know they have all been patched and are stable in a studio workflow.
It's rare we hear about the next big feature and have to upgrade for that. Saying that – the huge leapfrogs in ZBrush's feature sets with each iteration do make that one particular software where regular updates are worthwhile!
How important is post-production for your work?
Post-production is an absolute requirement – I believe that no render should ever be classed as complete straight from the 3D software. Even if it's simple colour correction work, every single render will benefit from some post-work. I'm not sure that's what people like to hear but I think it's rarely worth the extra time needed to make the perfect render in the 3D application...export passes, give yourself options in the compositing software (be it Photoshop or After Effects), you'll thank yourself later!
Maybe that's the business owner speaking as well since time is money unfortunately, and your working attitude is certainly different than if you are doing a personal project where time may be less of a limiting resource.