Can you tell us a bit about your experiences during the first few weeks when you came to New Zealand?
First few weeks of New Zealand were really interesting. "Kiwi-English" become something new for me as I couldn't really understand their accent. But eventually you get comfortable with it.
It's really amazing how Kiwi people are relaxed and friendly. Wherever you go they start talking to you!
During studies at MDS we changed the location of the school to a bigger building. The new location offers a creative environment right in Auckland's city center. At the school we have a studio room, a theatre room and lots of space to socialize.
At the end of every month we have student drinks and for international students they also organize trips around New Zealand.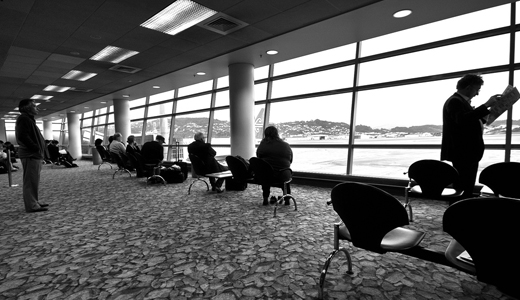 Getting around a new piece of complicated software can take a bit of time. What different software have you worked with so far and did you have any experience with it before you started?
For 3D we use Autodesk Maya and Autodesk Mudbox. For compositing we use Foundry Nuke, Adobe After Effects and Adobe Photoshop.
Before I started studying at MDS I hadn't used any 3D software. Actually, I hadn't had any 3D experience! All 3D I've learned was at school. Before school, I was familiar with InDesign, Illustrator, Photoshop, Dreamweaver and After Effects.
Here at MDS the tutors guide you through 3D software with everyday formatives that you have to submit daily. With that kind of approach they force you to study hard every day.
Do you feel that being in school has given you a better idea of production pipelines and will give you an advantage when looking for work after graduation?
Media Design School gave me a really good idea of what the industry should look like. Our tutors are really amazing and they come straight from industry.
Right now, we are in the middle of a short movie production with James Cunningham, where they guide us through the whole production pipeline.
The production duration is 12 weeks and every single day we have to write a report about our progress. If they think there's something you can do better they give you good instructions to work from and help you improve.
The point of everything is to learn how to solve everyday problems and be critical about your own work.