In this work I will try to be more structured then before and set up goals and a plan on how to make the object.
My goals are.
-To get greater knowledge in Zbrush.
-To learn how to use Normal,Displacement and specularity maps on a more effective way.
-How to render with Mental ray to create a more realistic light.
How will I accomplish this?
-First of all, modell the Snail and shell in Maya
-Import the the model to Zbrush and create the normal map
-Export the model in lowest subdivision and apply the normal map
-Render It in Mental ray
Well here is the reference I'm using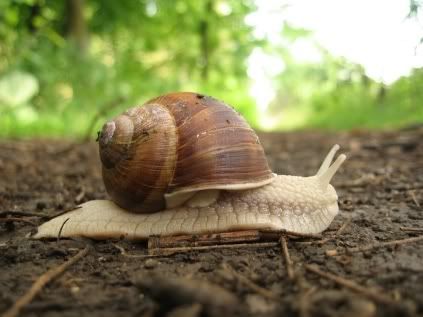 Hopefully I will have the basic model up tomorow after work.