Hello there,

I have some hard edges that I can't seem to make smooth. I've looked around the internet (including a thread in this forum) and tried various solutions but nothing's worked so far..
These hard edges are where I've combined several planes and merged the verts together.

The left shows the mesh selected displaying hard & soft edges. The middle is just shaded. The right shows what happens when I double click on one of the hard edges.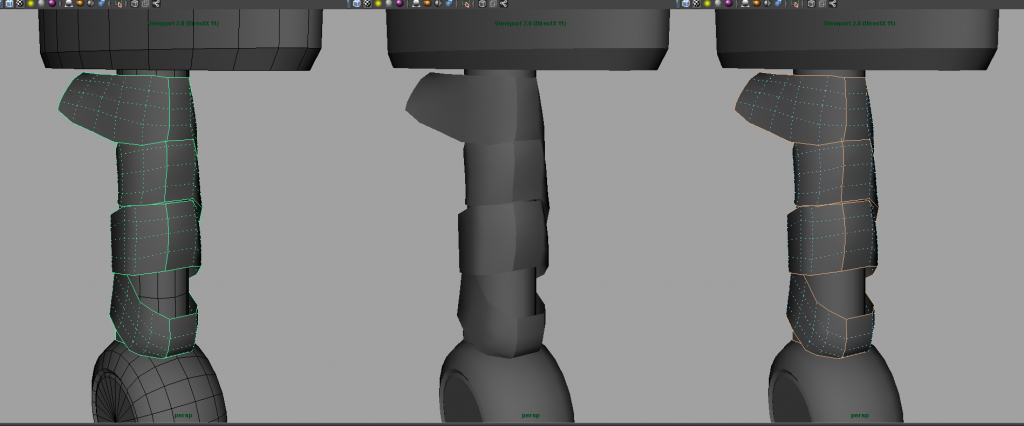 I just want the hard edges smooth like the rest any ideas?
I think I've had this problem before and I probably ended up remaking the mesh..

I'm using Maya 2014 Student on Windows 7 and have been a user for about 2 years.

Thanks