Hello, I've got a problem with a simple character rig in Maya, it's a problem I've had before but can never find a solution to. I'm not too skilled yet.

This is the rig: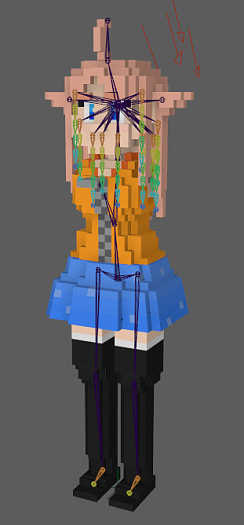 (Don't pay attention to how the hair consists of a whole bunch of tentacle-esque joint strings, the problem lies in the feet.)

The problem happens when I move any part of the rig up to the root (The pelvis), other than the feet themselves. The torso and head are fine.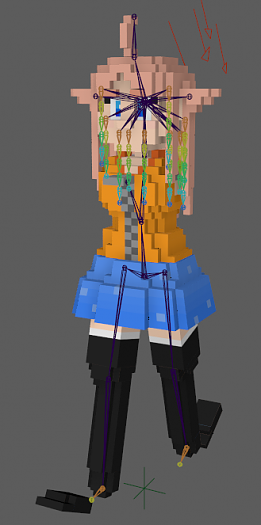 The feet move along with it in a way they're not supposed to. It's really annoying and I've got no idea how to fix it, though I'm sure it's got something to do with the skinning of the feet. If anyone knows anything about this, help is much appreciated.

Thanks in advance!