I'm having a problem where I want to Mirror geometry and have them merged.
The end result that I don't want is that the smoothing looks horrible on it after the Mirror Geometry.
Hopefully you can help me

Here are my steps:

1) Mirror geometry



2) After Mirroring geometry and viewing the smoothed version, here is where it goes wrong it doesn't merge?



3) So I went to do it myself and merged them but...



4) But it looks horrible when done some Insert edge loops...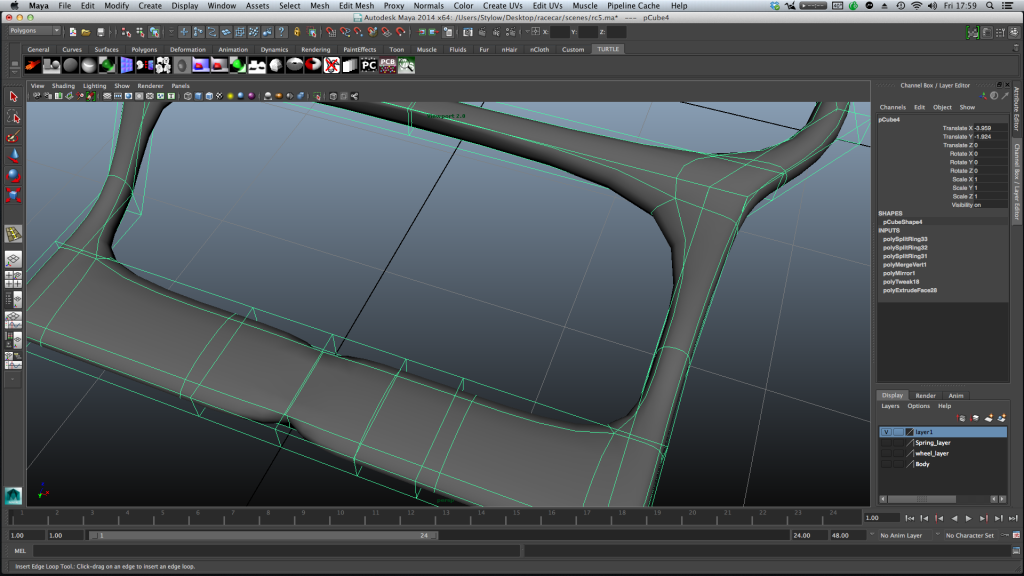 Thanks for the