Hello. I am having a slight issue in Maya. I am using Maya 2013 x64 specifically. I am making some mods for a game and wanting to make some custom animations and renders in the form of machinima. The game uses 4 separate meshes to make a character because it allows you in game to select different hair styles, faces and bodies. I know how to merge vertices together and how to use the "connect joint" tool.

Here is the first problem.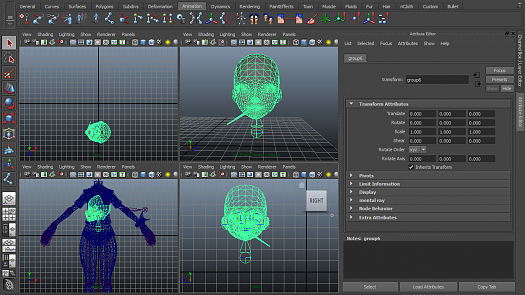 The body mesh is completely fine. However when I move the head mesh after importing, some faces stay behind and deform. As shown in the attached screenshot. Is this a problem of bad rigging by the original artist where I'd have to repaint the vertex weights or is it another issue?

The second issue is with the "connect joint" tool.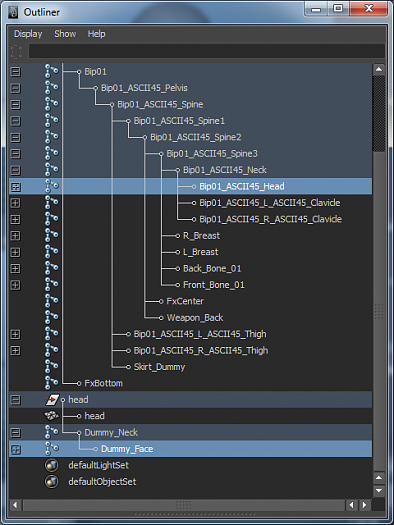 I can attach the skeletons together by disconnecting "Dummy_Face" from "Dummy_Root" on the head mesh, then using the tool to connect it to "Bip01_ASCII45_Head" on the body mesh where it would sit properly. Of course, issue 1 ends up much worse as the faces stay behind as shown, although the majority of the head ends up where it should. The problem here is that "Dummy_Face" and "Bip01_ASCII45_Head", while overlapping are a still separate bones. Is there a way for "Dummy_Face" to become "Bip01_ASCII45_Head" when connected instead of just overlapping. Seems redundant having two bones in the same spot and like it would be a pain later to animate properly.