Modelling heads seem to be quite popular in the W.I.P. at the moment



I've been working on one myself for the last few days. The aim was to learn how to make normal maps in maya... so I go ahead and make a low poly head and a high poly version, uv map them, and bake a normal map for the low poly head.... and then I discover that the PLE watermark is on the normal map - so I've got a head with the watermark embossed on it :headbang: I was not impressed.

Anyway, I decided to texture the high poly head as if it was a game-res head, so 512x512 texture map. Still lots of work to do on the hair, but I thought I'd show my progress so far...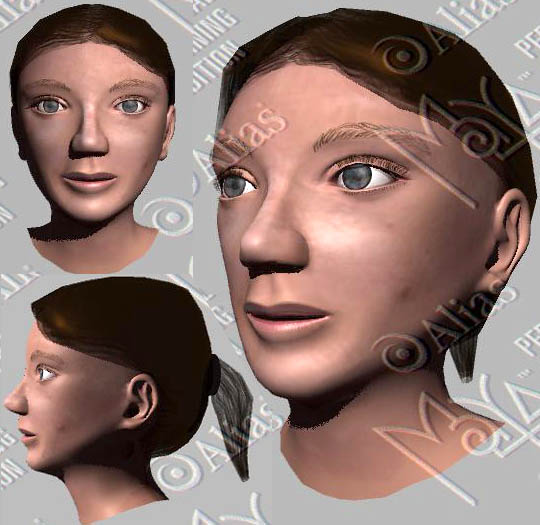 This is the wireframe of the head before smoothing.