Hey guys it seems that i've got myself stuck again and this time its on the eyelids.
I've made a Stickman for animation training because animating interests me. After rigging the whole body and creating the face controls i bumped into a problem i just can't solve. That problem is the eyelids. I've been trying to animate the eyelids to close and to open but every time i try to do it this happens.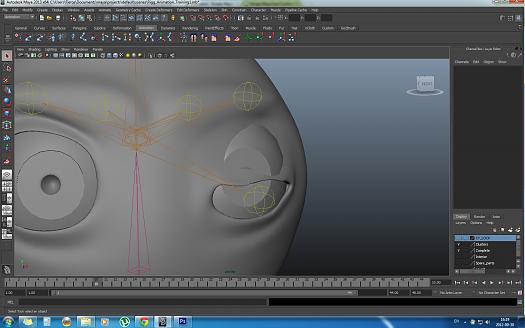 Big problem = Eyes,

they are to big and stick out a lot which prevents the eyelids to close correctly. I've been wondering how they do this in movies where they have big eyes but the eyelids close perfectly

.